Ok guys, here is a look at my hobby area's. Here is the main Command Center. All important decisions are either made here or in the Throne Room. My current reference material is on the bottom and my paint box, calculator, pencil and paper (still kind of old school here as I like making my lists on paper)and an Ipad for quick internet access.
This my paint box. It has everything I need in there, paint, brushes, clippers ect. and I can take it where ever I need to.
The second area is upstairs in the computer room. The closet is mostly mine. The first pic is bits boxes, the second is cases of mini's and a box of future projects.
This is an old entertainment center in the computer room. I have pretty much taken it over!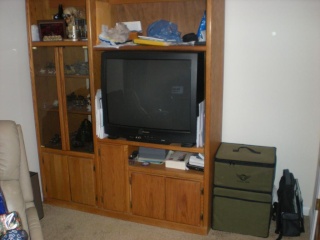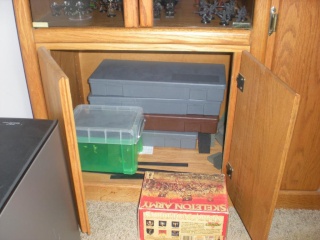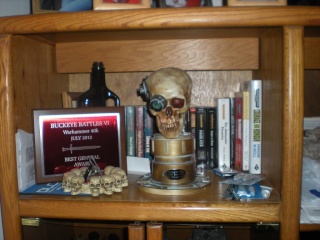 And there you have it.

_________________
Martial Law-Salute